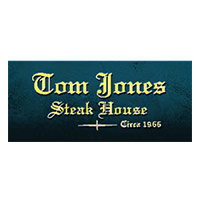 Tom Jones Steakhouse is one of Toronto's oldest and most famous Steakhouses. It is a favorite with local and business travelers who enjoy great steaks, fresh fish and seafood, caesar salads and excellent service. Located just east of the Bay and King's financial district and only a few steps away from the King Edward Hotel, this fixture of Toronto's restaurant scene reflects the best traditions of this vibrant city. The historic building itself stands at 17 Leader Lane in a structure constructed in the early 1830s when this narrow alley was known as Berezy Street in Old York Towne.
Please click here to see full details.
Warning!
Future Watchers is not afiliated with CDM Media. The link on their website to ours does not indicate any relationship, and appears to be intended to deceive.